Why Trump's tweets about aid to the Palestinians ring true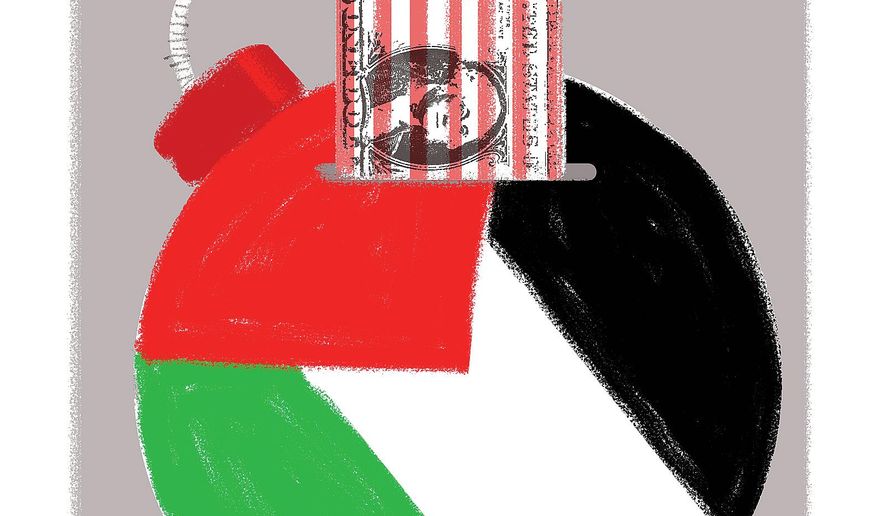 President Trump set off another Twitter firestorm last week when he hinted that he may be considering cutting off hundreds of millions of dollars in annual U.S. aid to the Palestinians. Mr. Trump was angered over Palestinian unwillingness to engage in peace talks with Israel after the Trump administration announced the move of the U.S. Embassy in Israel to Jerusalem.
Given that the U.S. channels its Palestinian aid through third-party United Nations organizations, it's unclear how much money Mr. Trump is talking about it. But in total it may exceed $700 million per year, according to reports.
A decade ago, the U.S. row with the Palestinian Authority would have been major news. But not now.
Why?
The entire Middle East has radically changed — and along with it the role and image of the Palestinians.
First, the U.S. is now one of the largest producers of fossil-fuel energy in the world. America is immune from the sort of Arab oil embargo that in 1973-74 paralyzed the U.S. economy as punishment for American support of Israel. Even Israel, thanks to new offshore oil and natural gas discoveries, is self-sufficient in energy and immune from Arab cutoffs.
Second, the Middle East is split into all sorts of factions. Iran seeks to spread radical Shiite theocracy throughout Iraq and Syria and into the Persian Gulf states — and is the greatest supporter of Palestinian armed resistance. The so-called "moderate" Sunni autocracies despise Iran. Understandably, most Arab countries fear the specter of a nuclear Iran far more than they do the reality of a democratic and nuclear Israel.
A third player — radical Islamic terrorism — has turned against the Arab status quo as well as the West. Because Palestinian organizations such as Hamas had flirted with Iran and its appendages (such as the terrorists of Hezbollah), they have become less useful to the Arab establishment. The terrorist bloodlettings perpetrated by groups such as the Islamic State and al-Qaeda have discredited terror as a legitimate means to an end in the eyes of the Arab world, despite previous support for Palestinian terrorists.
Third, the world itself may have passed the Palestinian issue by.
Israel was founded in 1948. Palestinian rhetoric that they would push the Jews into the sea is by now stale. There have been seven decades of failed intifadas and suicide bombing campaigns, along with full-scale Arab-Israeli wars.
Equally futile were endless "peace processes," "peace initiatives," "road maps" and "multiparty talks," plus Middle East "conferences," "summits" and "memoranda" all over the world, from Madrid and Oslo to Camp David....