Iranian Foreign Minister Mohammad Javad Zarif went on a tour of six Latin American nations in 2016. Iran's diplomatic efforts resulted in, among other things, access to the use of Venezuelan territory to advance Iran's solid rocket-fuel production.

Culturally, Iran has helped Hezbollah establish itself as the dominant force among Shia Muslim communities throughout Latin America, and has taken control of their mosques, schools and cultural institutions.

In 2012, there were 32 Iranian cultural centers across Latin America, to facilitate the spread of the Iranian Islamic revolution; today, less than a decade later, the number of centers has grown to more than 100.
Iran and Hezbollah have been operating in Latin America since the 1980s, effectively undisturbed. During this time, Iran and its proxy, the terrorist organization Hezbollah, have been Islamizing Latin America, seemingly to create a forward base of operations for the Islamic Republic in the backyard of the United States.
No Latin American country has designated Hezbollah a terrorist organization: Hezbollah can operate with relative impunity there. In April 2017, a Hezbollah operative, Mohamad Hamdar, arrested in Peru, was acquitted of all terrorism-related charges. The Peruvian court found that Hamdar's role within Hezbollah was in itself insufficient to consider him a terrorist[1]. This legal vacuum regarding Hezbollah might also be why Islamic terrorism, drug-trafficking and organized crime in the region is frequently underestimated.
According to testimony at a United States House of Representatives panel hearing on Iran's global terrorism network on April 17, 2018, Iran and Hezbollah have converted and radicalized thousands of Latin Americans to Shia Islam. In some Latin American countries, such as Venezuela, Iran's and Hezbollah's efforts have even been promoted by local political elites. Venezuelan Vice President Tareck El Aissami -- of Lebanese and Syrian origins and with ties to both cocaine trafficking and Hezbollah -- oversaw the illicit sale and distribution of at least 10,000 Venezuelan passports and other documents to persons from Syria, Iraq and other Middle Eastern countries. These reportedly included Hezbollah terrorists and members of Iran's Islamic Revolutionary Guards Corps. More than a decade ago, a US congressional report warned that Venezuela was providing support to radical Islamic groups, including the supply of identity documents. El Aissami could, in the foreseeable future, become president of Venezuela.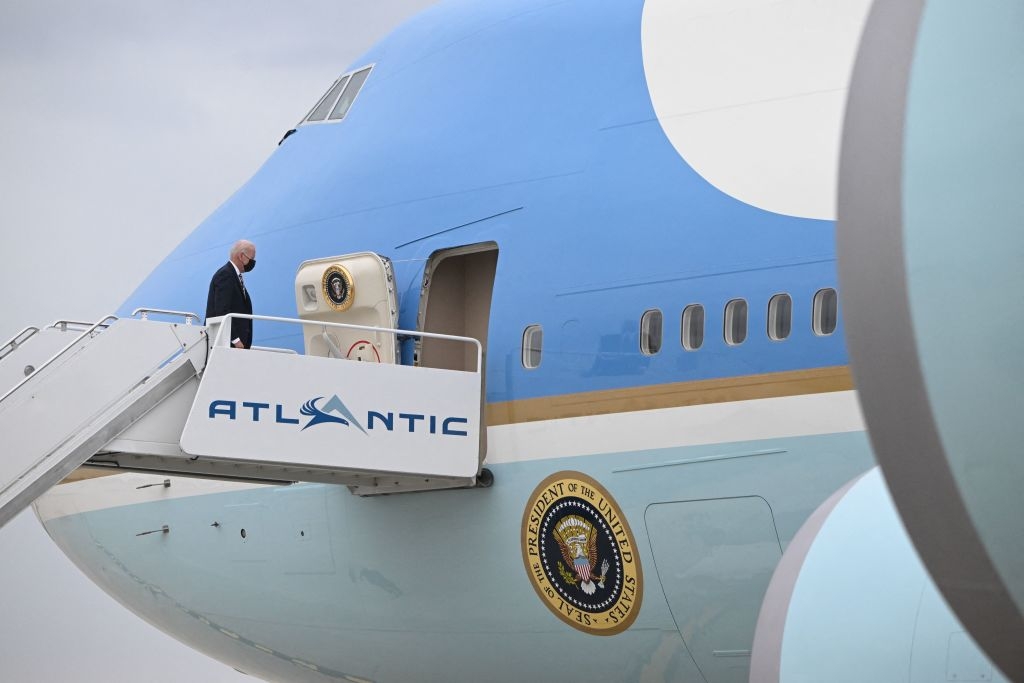 Iranian Foreign Minister Javad Zarif (left) meets with Venezuelan President Nicol?s Maduro on August 27, 2016 in Caracas, Venezuela. (Image source: Euronews video screenshot)
Not only has Latin America's passive acceptance of Iranian infiltration also allowed the Islamic Republic to create large networks of mosques and cultural centers across the region; in addition, Iran and Hezbollah operate in multiple areas and across multiple sectors, both licit and illicit, apparently to strengthen and expand their influence in Latin America and to enrich Hezbollah as a way to finance its growing terrorist and paramilitary activities....